We are honoured to have gained the following business and industry recognitions for our achievements in recent years: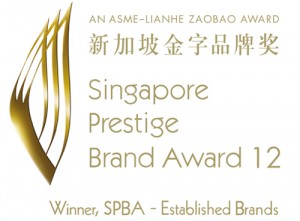 Singapore Prestige Brand Awards 2012
We are pleased to be a winner of the Singapore Prestige Brand Awards (SPBA) 2012 – Established Brand category. This award honours local brands that have been established between 6 and 30 years.
Singapore Prestige Brand Award (SPBA) is jointly organised by the Association of Small and Medium Enterprises and Lianhe Zaobao. Into its 11th years, SPBA recognises and honour Singapore brands that are developed and managed effectively through various branding initiatives.
Evaluation of the Brand is based on the criteria, Brand Concept, Brand Development and Management and Brand Performance.

Asia Pacific Global Recruiter Industry Awards 2012
PrimeStaff is the 'Overall Winner' for the Best Small Recruitment Business category. For this category, there were 33 entries that came from Singapore, Malaysia, Hong Kong and China.
The inaugural Asia Pacific Global Recruiter Industry Awards 2012 has attracted 122 entries from the APAC region. In the UK, it is recognised as the standard for the staffing sector and is a much-coveted award. The various categories of awards honour and recognise businesses for their accomplishments in in-house recruitment, recruitment consultancy, recruitment ad campaigns, job boards and recruitment process outsourcing.
Entrepreneur of the Year Award 2012
PrimeStaff's Founder and Managing Director, Mr Ronald Lee, was selected as one of the Top Entrepreneurs of The Entrepreneur Year Award 2012 ~ A Rotary-ASME Award during the presentation gala dinner held on 31 August 2012 at The Ritz Carlton, Millenia Singapore. The prestigious Award honours successful entrepreneurs who have steered their businesses admirably over the years.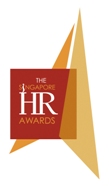 The Singapore HR Awards 2012
Our Founder and Managing Director, Mr Ronald Lee, was named winner for the 'Leading HR Entrepreneur Award'.
PrimeStaff also clinched the 'Leading HR and Management Consultancy Services Provider Award'.
Each leading Singapore HR Award is a distinctive recognition by Singapore's HR Professional body to mark the successes and accomplishments of people managers, thus further emphasising the importance of Singapore in putting human capital as a key business outcome.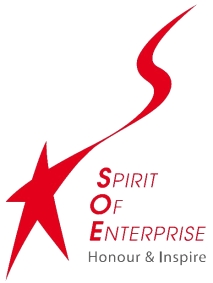 Spirit of Enterprise Award 2013
Founder and Managing Director, Mr. Ronald Lee was nominated and awarded Honouree of Spirit of Enterprise (SOE) in November 2013. The Spirit of Enterprise Award promotes and advances entrepreneurial spirit in Singapore by honouring local self-reliant entrepreneurs operating small and medium-sized businesses. It also serve to inspire Singaporeans, especially the young, to become entrepreneurs by facilitating interaction, communication and knowledge dissemination between students, the entrepreneurs and the general public.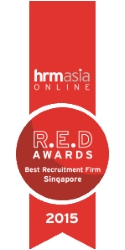 HRM Asia Awards 2015
PrimeStaff won and was awarded "Best Recruitment Firm – OVERALL (Singapore)" at the R.E.D Awards 2015 organised by HRM Asia. We were also named runner-up in the "Best Recruitment Firm for HR Positions" category. Winning this award is a validation of the hard work of our team and the strong reputation we have built over the years in the marketplace.
This prestigious award recognizes the best overall and most preferred recruitment firm as voted by HR professionals. Judging criteria includes client service, quality of candidates and ability to fill positions promptly. Click here for video footage.








In 2018, PrimeStaff also won the Enterprise 50 (E50) Awards, first established in 1995, that recognises the top 50 local and privately held companies that have contributed to the economic development of Singapore and abroad. It is jointly organised by The Business Times and KPMG, and supported by Enterprise Singapore, Singapore Business Federation and Singapore Exchange.