We embarked on a Business Excellence (BE) journey more than a year ago and today, we are pleased to inform all our valued clients and candidates that PrimeStaff has been awarded the following by SPRING Singapore: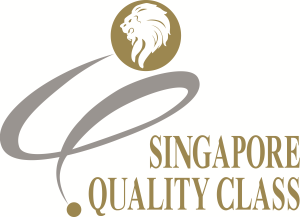 The Singapore Quality Class (SQC) – a key milestone of the overall business excellence standard

The People Developer – a key milestone of the niche standard for human resource development

The BE framework is aligned with excellence frameworks adopted for:
US Malcolm Baldrige National Quality Award
European Foundation for Quality Management (EFQM) Excellence Award
Japan Quality Award
Australian Business Excellence Awards
It covers seven critical factors for excellence and PrimeStaff has been certified by SPRING Singapore as having attained a commendable level of performance on these standards:
Leadership: Sets the strategic direction for the organisation and drives the mindset of excellence.

Customers

: Demonstrates the focus on customer-centricity.
Strategy: Developed based on understanding internal and external stakeholder requirements, which guides the development of

People

and Process capabilities to achieve desired Results.

Knowledge

: Part of the feedback loop of Learning and Innovation, which supports decision-making and drives improvements.
At PrimeStaff, our vision is to become "The Preferred Human Resource Consultancy" of choice in providing clients with targeted solutions to human resources issues, and therefore serve as the catalyst for clients' success. We are also the preferred platform for quality candidates in pursuit of enriching careers with good employers.
We are able to achieve this through constantly striving to perfect our people, processes and practices so that our service delivery standard consistently exceeds client's expectations. We desire to excel in every area for your benefit.
The Singapore Quality Class and People Developer certifications are therefore testimony of PrimeStaff's relentless drive for improvement to better serve our clients.
"Your Business, We CARE!"