We are pleased to announce that PrimeStaff Management Services Pte Ltd has been appointed by SPRING Singapore as an approved service provider under SPRING's HR Shared Services. We have been pre-qualified in the following areas:
Provide outsourcing services of HR Operations
Provision of HR Advisory Services
Provide Access to HR Information Systems
Outsourcing, or contracting out business processes, has been a major trend in human resources over the past decade as it is an effective way to grow the company while restraining payroll/overhead costs and benefitting from instant HR experience.
From 1 May 2015, SMEs will be able to tap on professional advisory and management systems through SPRING's HR Shared Services Initiative. Qualifying SMEs may apply for funding support of up to 70% to defray the costs of obtaining professional guidance and advice to improve and optimise HR operational efficiency for your business in the following areas:
Outsourcing HR operations
Adopting HR Information Systems to complement existing HR processes
Seeking HR Advisory from trained and qualified HR professionals

What is HR Shared Services
HR Shared Services programme aims to help SMEs to reduce the resource spent on HR administration and redirect their focus and resources on their core business, talent management and development.
Ultimately, by engaging our HR Shared Services, PrimeStaff will improve your HR efficient and productivity – or at least let us get your HR Fundamentals right so you can focus on what you do best.
Assistance Package
Eligible SMEs will receive up to 70% funding support that includes a one-time set up and subscription cost that is capped at 12 months.
3 Areas of scope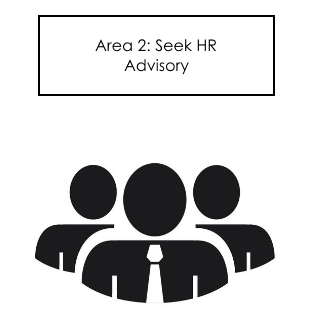 Eligibility
√ Registered and operation in Singapore
√ At least 30% local shareholding (by Singaporean or PR); and
√ Not more than S$100 million group annual sales turnover; OR
√ Not more than 200 employees under the group
√ SME must be in a healthy financial state (e.g. positive cash flow)
How can you Benefits through engaging PrimeStaff?
√ Gain access to professional HR advisory and info systems to complement your existing HR structure and processes.
√ Reduce costs and resources to support HR operations.
√ Focus on your core business by outsourcing your administrative HR activities.
For more information on the HR Shared Services, click for the List of Supportable HR Services, Factsheet on HR Shared Services and the Frequently Asked Questions.